26th May 2020
2021 Land Rover Discovery seen on the road
The facelifted Land Rover Discovery due to launch later this year has been spotted testing for the first time.
Spy spots of the latest iteration of Land Rover's Discovery have emerged, giving us our first look at the British manufacturer's updated off-roader, albeit under the cloak of camouflage. Despite the disguising paint job its still possible to make out the changes that are inbound.
On the outside a minor update can be expected, with small stylistic tweaks accompanied by new LED headlights and taillights to bring a fresher overall look. These changes will be complimented by extra paint choices and alloy wheel designs, but naturally the car will remain mostly the same.
Inside the changes will be somewhat more significant, with the brand's all-new 10-inch touchscreen infotainment system and interior being lifted out of their new Defender to bring the overall styling in line with their new design language.
Under the hood it's expected the new Discovery will bring the brand's diesel-electric hybrid into the range, taking the 48-volt system from the latest Range Rover Evoque. This will join an updated version of the current 237 bhp 2.0-litre diesel engine, which'll likely arrive with some electric assistance to help reduce CO2 emissions whilst increasing fuel efficiency.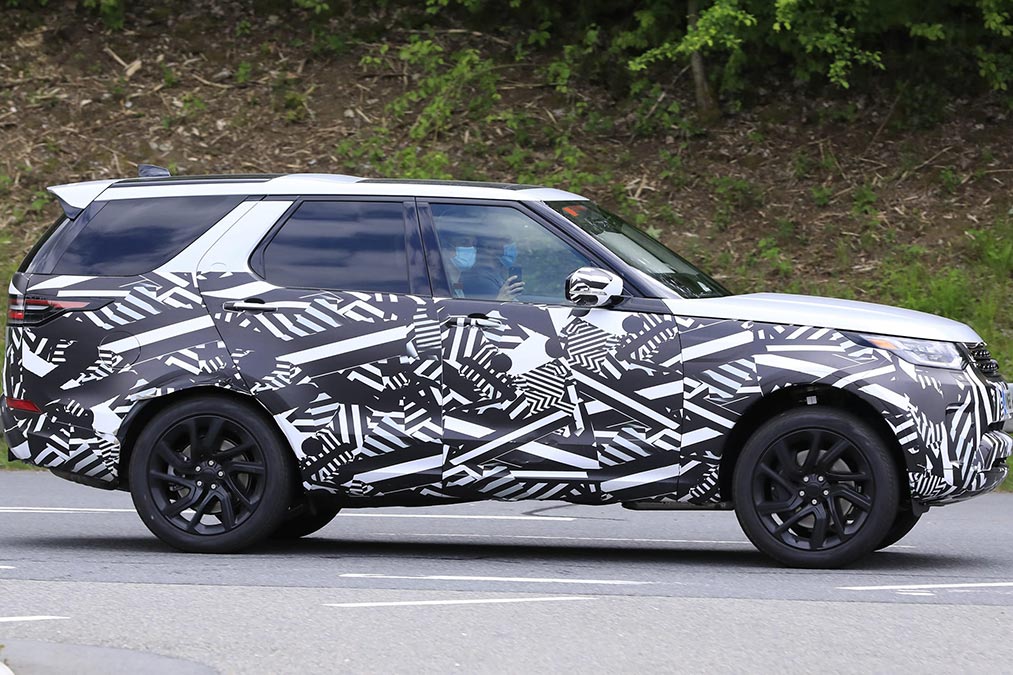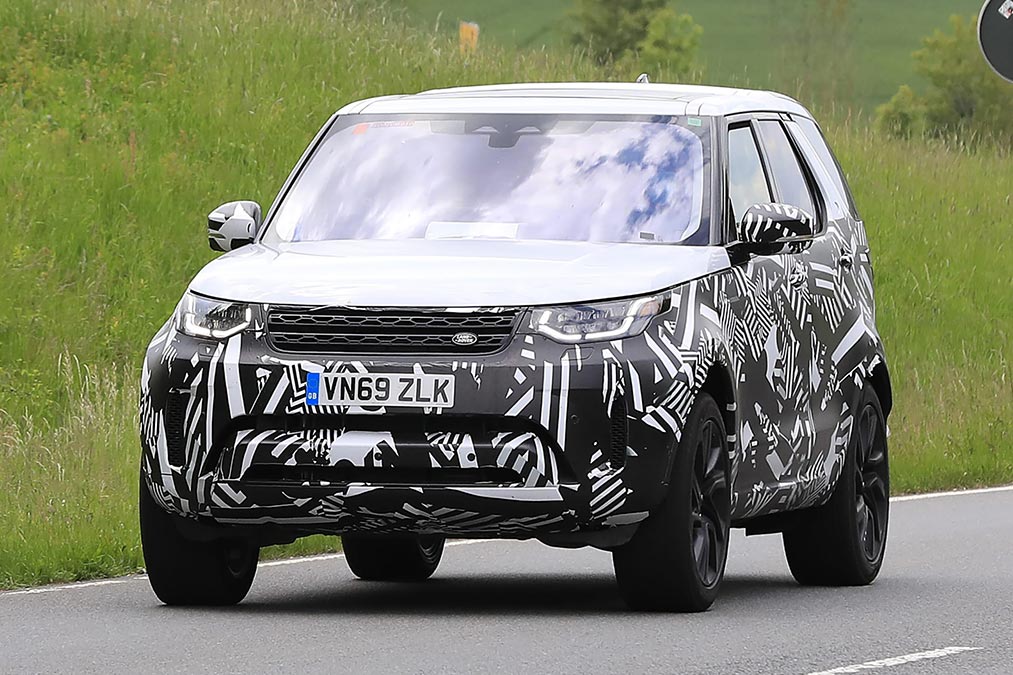 This same 2.0-litre diesel unit is expected to launch in 178 bhp and 296 bhp variants to offer customers more choice when choosing their powertrain, with all models coming with four-wheel-drive as standard as well as an eight-speed automatic gearbox.
Later down the line there's the possibility of a plug-in hybrid engine joining the range much like the latest Land Rover Discovery Sport and Range Rover Evoque. They both come with turbocharged 1.5-litre three-cylinder petrol-hybrid engines that put out 304 bhp and 400 lb-ft of torque, a 40-mile all-electric range and over 200 mpg.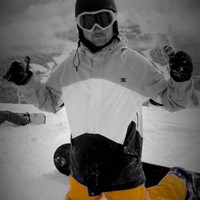 Greg A family man that loves his 4x4s. And beer.